Submarine Cable
5404 kilometers of high-tech fiber optic connection, is the description of Greenland's first submarine communications cable Greenland Connect which went into operation in March 2009.
It runs from Newfoundland in Canada to Nuuk in Greenland. From where it continues on to Qaqortoq and Iceland. With a response time of just 23 milliseconds, it is one of the fastest routes across the Atlantic. The second submarine communications cable is Greenland Connect North and runs from Nuuk through Maniitsoq and Sisimiut up to Aasiaat.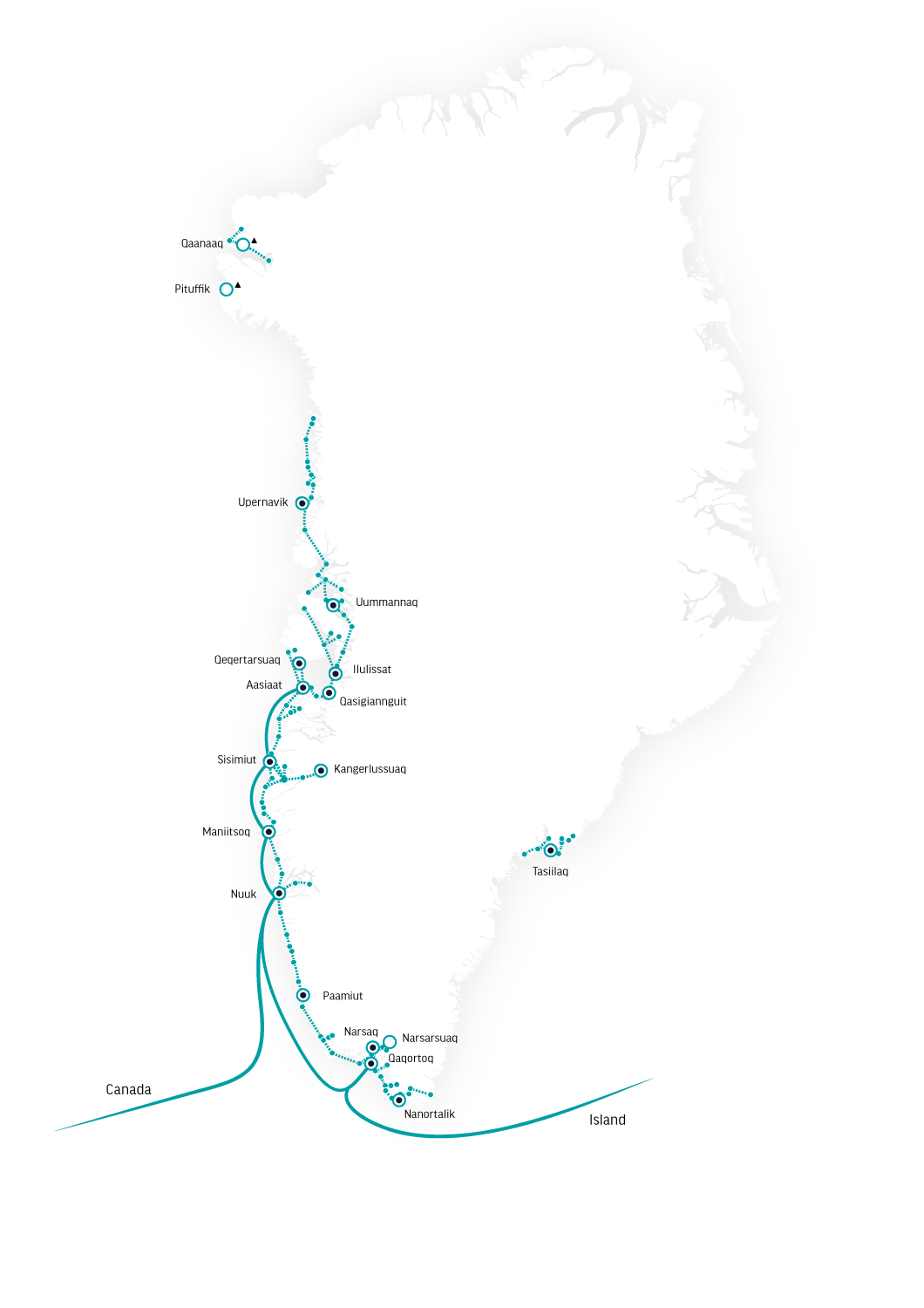 Seabed Survey of the Greenlandic Westcoast
Greenland´s submarine cables are already over a decade old, and in order to be able to assess the possibility of strengthening the security of supply with new redundant submarine cables around Greenland's west coast, it is therefore necessary to carry out seabed surveys. The planning of this work has started as part of the Tusass Strategy towards 2024.
Read more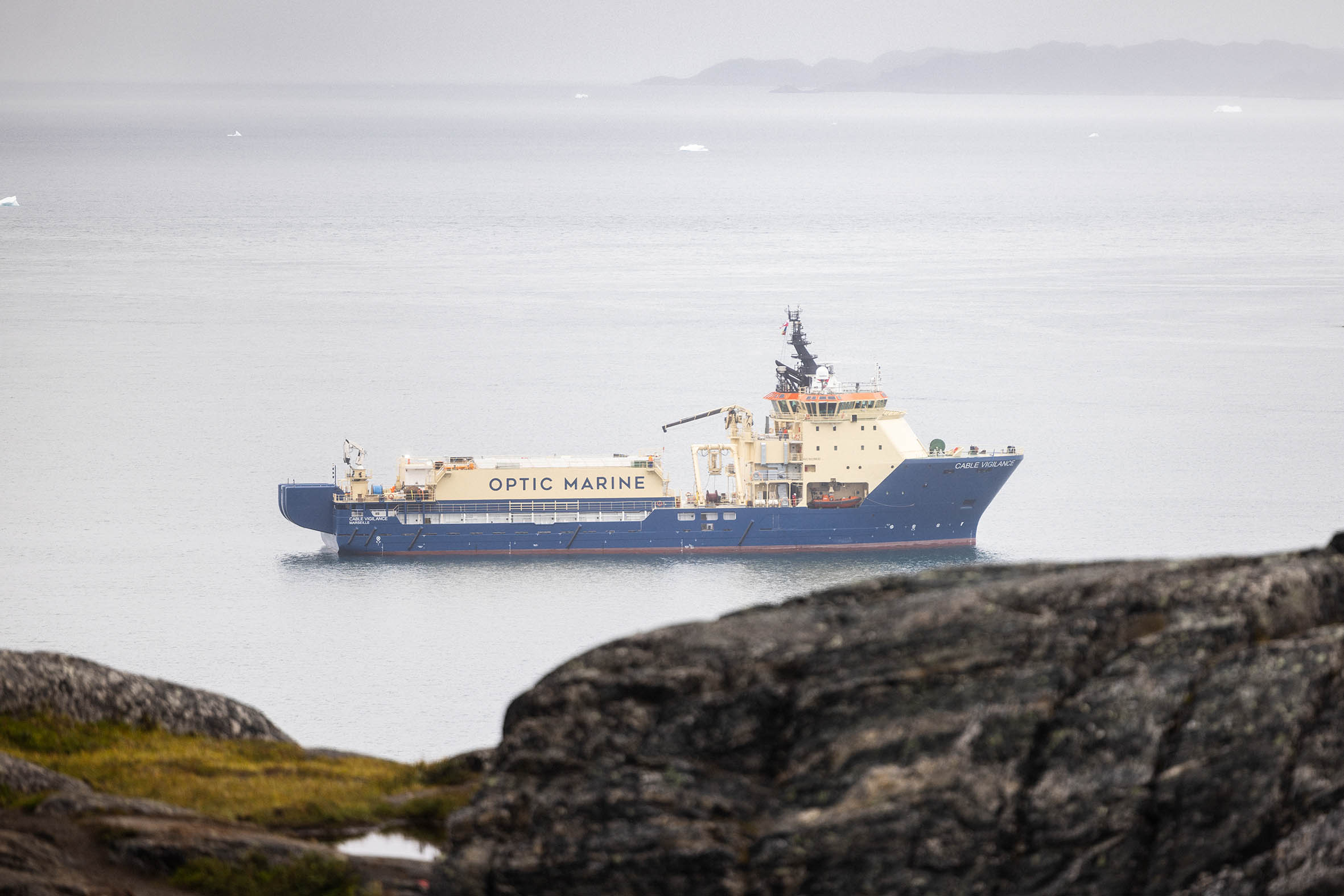 Information About the Submarine Cable for Seafarers
A safety zone of 200m exist on both sides of the sea cable. Danish / Greenlandic law states that it is illegal to use dragging fishing equipment, to anchor, to suck sand or to fish after rock in this area.
However, if you have been unlucky and have caught the sea cable inadvertently with fishing equipment or anchor, you must do the following:
Do not try to pull the fishing equipment or anchor free of the sea cable yourselves.
Contact Tusass´ 24/7 support center by phone: (+299) 38 58 59.

Alternatively, you can call Aasiaat Radio.
Be prepared to give the following information:
Name of the ship

Call sign of the ship

Name of the captain

Ship position

Water depth
The support center will assist and guide you with regard to freeing the ships equipment from the submarine cable.
When you return to port, you have to fill out an incident form. You will find the form in the combined information package for ships.
Information package on the sea cable for ships (zip)
The information package contains a reporting form, information for ships and contingency instruction in Danish, Greenlandic and English.
Furthermore, the information package contain the sea cable routes that you can install and show in the most common navigation systems including Google Earth.
Let´s protect the submarine cable
Watch a short video about how we best protect Greenland´s digital lifeline.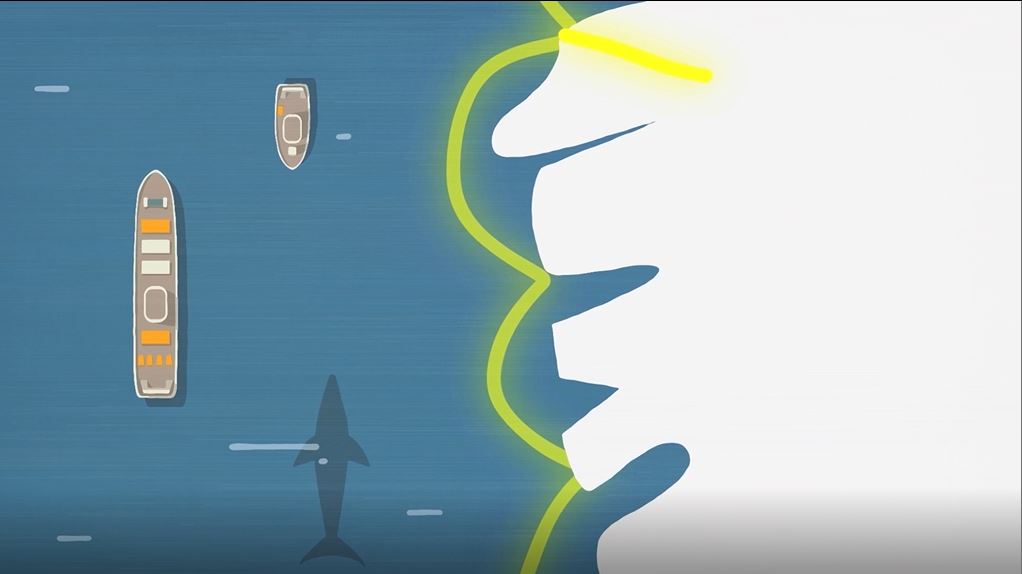 Let´s watch out for the submarine cable